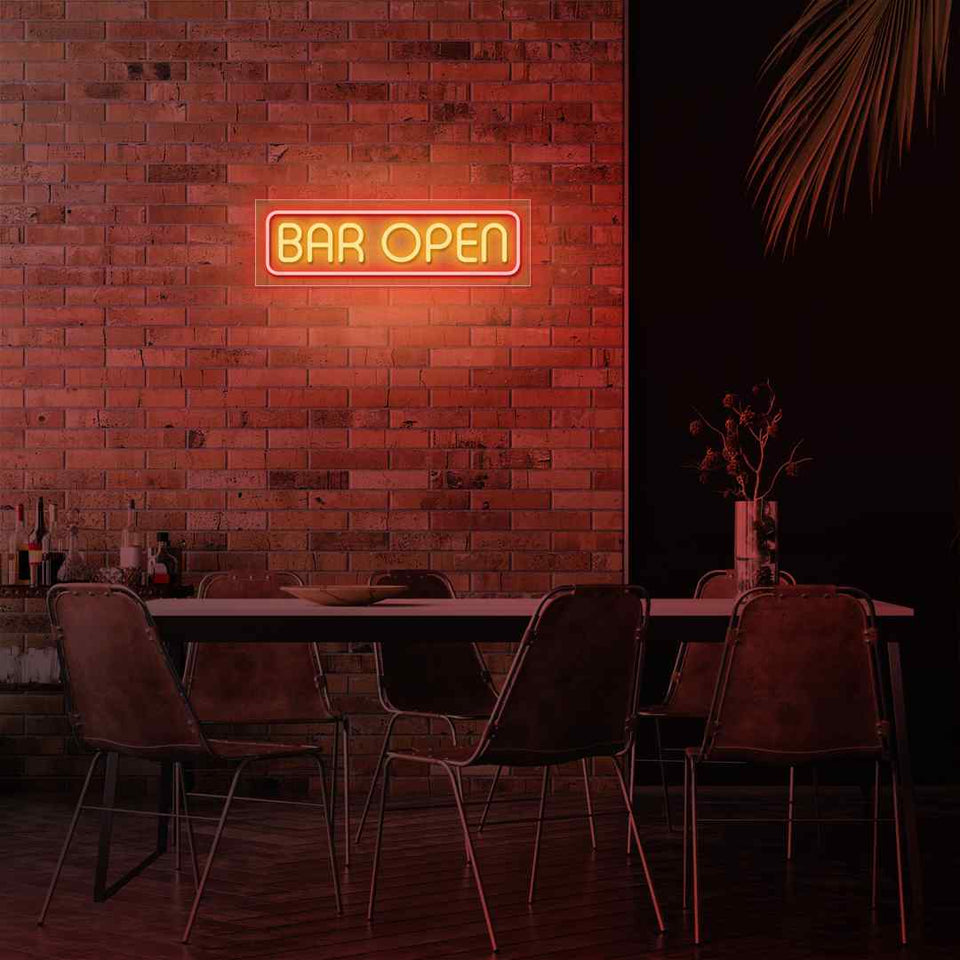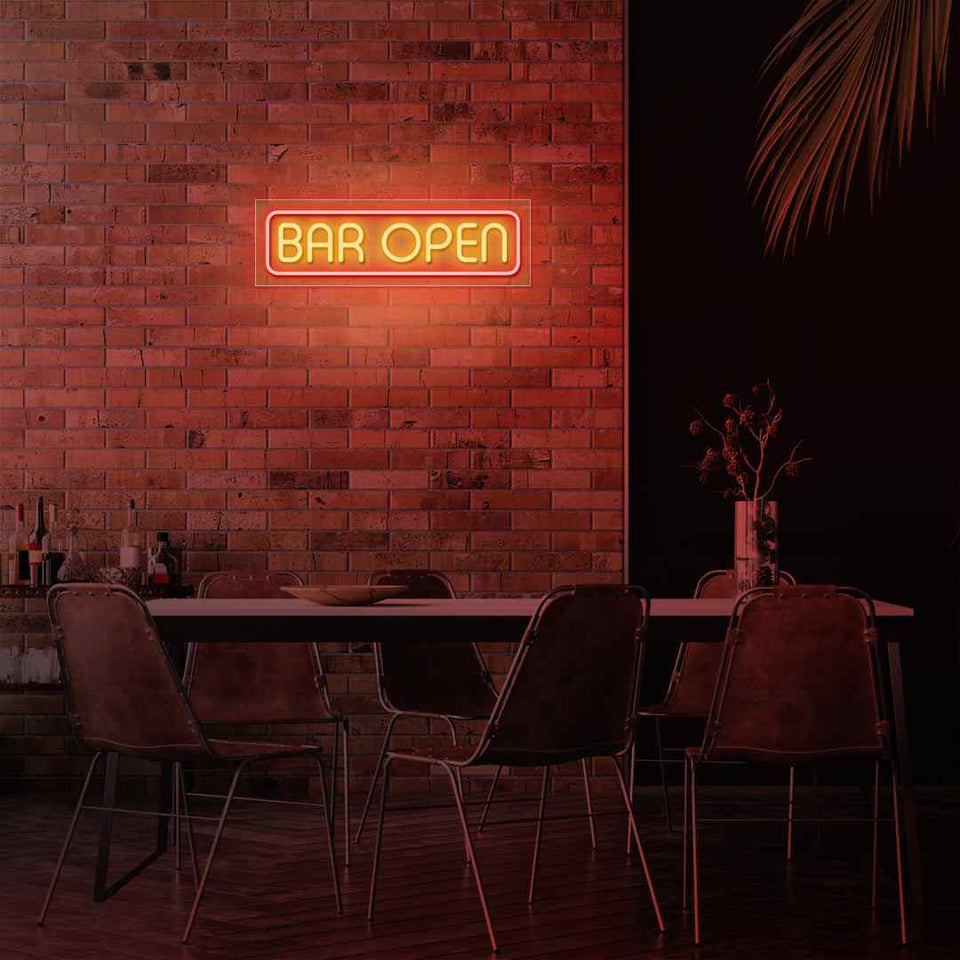 Bar Open Neon Sign
Our custom Bar Open neon sign is the perfect addition to any bar or entertainment space. Featuring bright, energy-efficient LED lights, this sign is sure to make a statement and create a welcoming atmosphere for your customers.
Crafted from high-quality materials, our neon sign is both durable and eco-friendly. Simple and hassle-free installation process means you can start enjoying its glow in no time.
Whether you're running a local pub, a sports bar, or a nightclub, our Bar Open neon sign will help you stand out from the competition. Its vibrant colors and bold design are sure to complement any interior decor, and its custom design ensures that it's truly one-of-a-kind.
We offer free shipping on all orders.
Order your custom Bar Open neon sign today and create a welcoming atmosphere in your bar that your customers will love. Don't forget to check out our other unique designs in our collection, including custom designs and unique shapes that are perfect for adding some personality to any space.
Handmade With Love
Securely-Packaged
Energy-Efficient
SHIPPING TIME
WHAT'S IN THE PACAKGE?
WARRANTY
FREQUENTY ASKED QUESTIONS
- Your neon sign will be delivered in 2-3 weeks.
- Expedited shipping is available on request for an additional charge. Please email us at info@neonmarvels.com or click on the chat box to chat with us.
- An amazing LED neon sign.
- An adapter with power cable based on EU, UK, US, and AU plug types.
- Remote and dimmer.
- Sign hanging kit and wall mounting kit.
- Comes with a 1-year manufacturer warranty.
1. Do you have instructions on how to hang or mount the sign?
- Watch how to mount the sign on the wall.
- Watch how to hang the sign on the wall.
2. When can I expect to receive my sign?
- Your neon sign will be delivered in 2-3 weeks.
3. What's your return policy?
- As our products are custom-made, we accept returns and exchanges only on defective products. Neon Marvels will make every effort to resolve the issue and may fix, replace, refund, or partially refund the product.
If your items arrive damaged or defective, please contact our support team at info@neonmarvels.com and include both a video and a photo for diagnosis and quality assurance purposes within 2 days.

For more information check out Frequently Asked Questions.